[Video] The Chinese Medicine Three Treasures: Jing, Qi, Shen & How to Build Them ?
Join +60,000 Video Subscribers

In this series Dr. Gabriel Cousens introduces The Three Treasures from the Chinese Medicine system and with an holistic point of view. Topics include: How to build The Three Treasures ? The Qualities of Jing, Qi (Chi) & Shen. The lifestyle that nurtes these energies. The Spiritual Nutrition perspective. Which herbs & superfoods can build the three treasures.
6 Clips, click

on the player to view all.
Explore Jing, Qi & Shen Builders
Click for Herbs & Superfoods that build the Three Treasures:
Reishi, Ginseng, Goji Berries, Goji & Schizandra, Return to Youth, Profound Essence, Supreme Shen Drops, , Max B ND B-Vitamin Complex
Video Transcript:
Coming soon
More Videos on the MasterList Course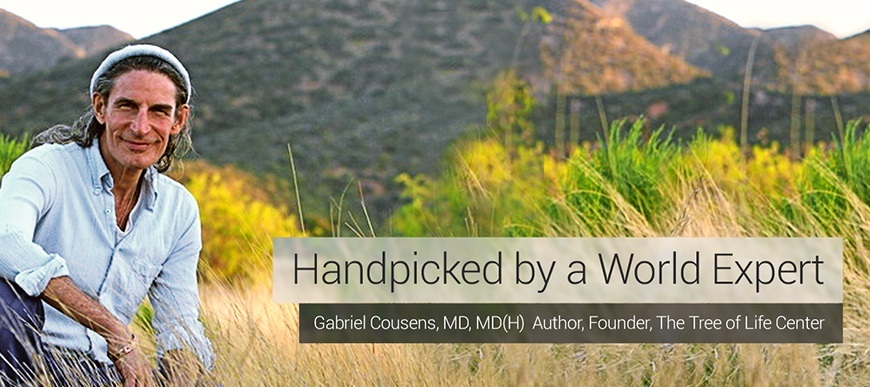 © 2015 All Rights Reserved Dr. Cousens Global, ezWorldShop LLC, NH, USA